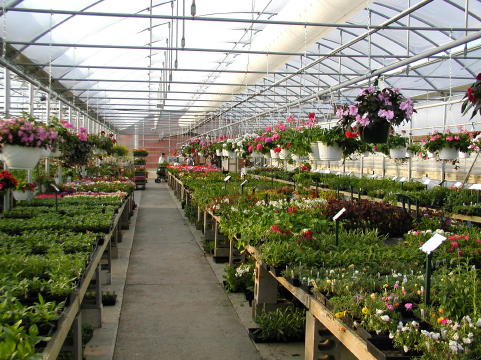 Vegetable Notes –
Updated 10/1/18 – Everything is in for fall and we are having a great time seeing all of you. Red Beets, Radishes, cucumbers, peppers, tomatoes, apples, turnips — still to come cauliflower, broccoli and cabbage.
Updated 8/1/17 – Everything is in! Summer crops are in, great tomatoes, sweet corn, peppers, zucchini, cucumbers and okra to just name a few. Crops are looking really nice for this time of year in the field. The sweet corn is some of the best we tave had in years. Peaches, watermelon and cantaloupe from Campbell, MO have been excellent this year.
The cool weather we have had this past week has helped the crops after the 100 degree weather we had.
I will try to update this as often as possible, but sometimes we do not get out of the fields until way past dark! Plus with a lot of driving to the Missouri bootheel a couple times a week, getting harder to get on the computer.
Hauling Apples
from 2007 Pictures
Pictures of tomato patch early.

Stuckmeyer's Sweet Onions turned out extremely good. We
planted almost 18,000 plants.
Linda, Ralph and Jean Planting Onions
Load of Red and White Onions
We had so many onions this year will we
ran out of space to hang onions, we ended up with overflow in shed hanging
them with a ladder!
(notice roll bar of tractor)
Peppers and Eggplant just after
planting

Ralph and Randy planting cucumbers earlier
in the season

Ralph is planting cucumber seed with an antiquehorse (converted to tractor) drawn planter. Randy is driving.
Plus much more I have not listed!
Picked Fresh Daily
Farmers Market Information
Tomatoes (all varieties, red, yellow, pink, heirloom, cherry, grape)
- Red Beets
- Radishes
- Cucumbers
- Peppers
- Tomatoes
- Apples
- Turnips
- Cauliflower
- Broccoli
- Cabbage
- Sweet Corn
Stuckmeyer's Homegrown Schedule

April

May

June

July

Aug

Asparagus


X


X

Beets


X


X

Blackberries


X


X


X

Cabbage


X

Cantaloupe


X


X

Cucumbers


X


X


X

Dill


X


X

Eggplant


X


X

Green Beans


X


X


X

Okra


X


X

Peas


X

Peppers


X


X

Potatoes


X

Radishes


X

Rhubarb


X


X

Strawberries


X


X

Sweet Corn


X


X

Tomatoes


X


X

Watermelon


X


X

Zucchini


X


X


X